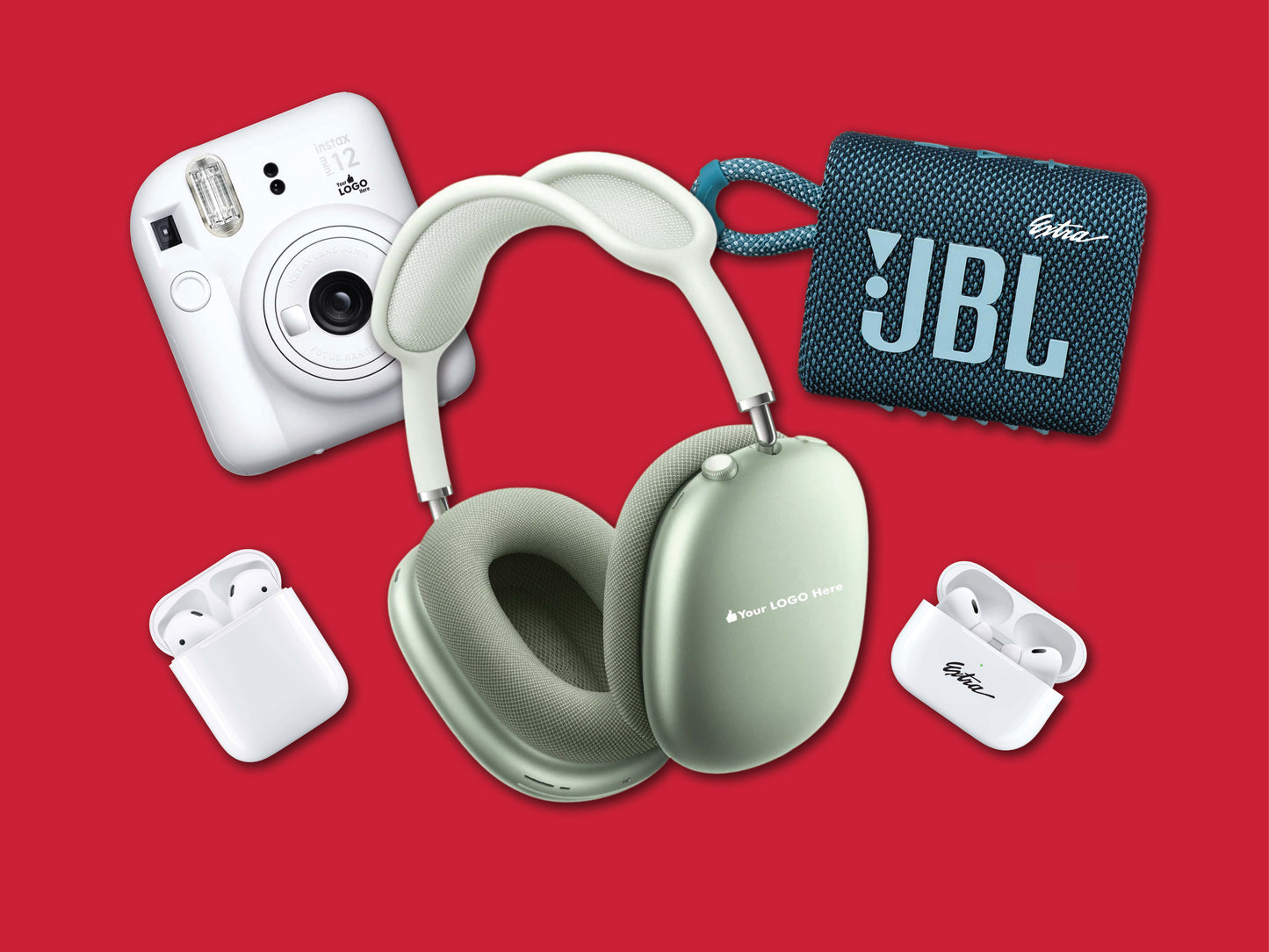 Welcome to ThumzzUp
Unlock the power of premium gifting: Unveiling the art of brand-inspired corporate gifts. Here's why you should choose us:
Building Relationships, One Gift at a Time:
At ThumzzUp, we don't just do corporate gifting - we create opportunities for you to build lasting relationships and show off your brand's unique personality. We understand that gifting is more than just a transaction; it's a chance to make a meaningful connection.
Coolest Brands, Coolest Gifts: We've partnered with the coolest retail brands around to give you access to the latest and greatest products out there. From high-tech gadgets to everyday essentials, we've got you covered. Our goal is to bring you the trendiest and most sought-after items that will leave your recipients in awe.
Infusing Style and Innovation: With our expertise in co-branding, we're able to infuse your corporate gifts with the style, quality, and innovation of some of the most sought-after retail brands. Your recipients will be thanking you for years to come as they enjoy the premium experience that comes with our thoughtfully crafted gifts.
Uniqueness is Key: We're all about making your corporate gifts stand out from the rest. That's why we take a personalized approach to every project, working with you to create something truly unique and reflective of your brand. No cookie-cutter solutions here - your gifts will be as special as your company.
Fun and Stress-Free Experience: Our team of experts is dedicated to making the gifting process as fun and stress-free as possible. We'll guide you through every step, from brainstorming ideas to selecting the perfect products, ensuring that you feel confident in the final result. Sit back, relax, and let us handle the details.
Impress, Reward, Love: Whether you're looking to impress your clients, reward your employees, or simply show some love to your partners, our co-branded corporate gifting solutions are the perfect way to do it. We understand that every relationship is unique, and we'll help you find the perfect gift to match the occasion.
Unleash the Potential: We believe that corporate gifting shouldn't be a chore - it should be an adventure! Let us help you explore the possibilities and unleash the full potential of your gifting strategy. With our innovative ideas and top-notch products, your gifts will make a lasting impact and set your brand apart.
Our USP is centered around the concept of unveiling the art of brand-inspired corporate gifts. We go beyond simply placing your company logo on a product. Instead, we carefully integrate your brand identity with the esteemed brands we partner with, resulting in co-branded gifts that embody the values, style, and craftsmanship of both your company and the renowned brand.
When you choose us, you gain the advantage of presenting gifts that leave a profound impact. Your recipients will recognize the premium quality and appreciate the thoughtfulness that goes into each brand-inspired gift. It's an opportunity to showcase your company's commitment to excellence while fostering stronger connections and loyalty among clients, partners, and employees.

At ThumzzUp, we're not just in the business of corporate gifting; we're in the business of creating unforgettable moments. Join us on this exciting journey and experience the joy of gifting like never before. Let's make every gift count!